Trade Ordinary Space
for an Extraordinary
Lifestyle. 
Hill Country Tiny House's award-winning designs have been featured on an entire episode of HGTV's 'Tiny Paradise' and on A&E's 'Tiny House Nation'. You can also find our designs in prestigious magazines like Daily Mail, The Sun, New Atlas, and several local publications.
Experience the career, time, and financial freedom that tiny owners have found. Learn what really draws people to the Tiny Movement as well as what keeps them coming back for more.
Financial Freedom – Start living debt free and own your home outright. Live tiny; live debt free.
Time Freedom – Cut your cleaning and maintenance time down by more than half.
Career Freedom – you no longer have to slave away at a job that you hate because you have high living costs.
Tiny living is truly a minimalist movement, learn to embrace less stress as you shake off the burdens of materialism and live a simpler lifestyle.
Maintenance – with such a small space, the maintenance work is quick and easy.
Lifestyle – living tiny truly is a lifestyle, and it's a very simple one. There are far less moving parts to worry about and things to take care of.
Minimalism – own less stuff and experience freedom from choice. 
What could be a more fun and exciting adventure than pioneering a movement? Join other tiny home owners across the world as they learn what a life of travel, pioneering, and adventure looks like. All in a tiny package.
Travel – Lower living costs = more savings. Savings you can use to finally go on all the adventures you've been dreaming of.
Pioneering a Movement – Join the movement that's spreading like wildfire across the nation.
New Experience – Every day is a new adventure and you have the power to chart your new life path.
BOOK YOUR DESIGN CONSULTATION TODAY
Book your free phone consultation today to design the tiny home of your dreams. You will have the opportunity to ask Shari, a tiny house expert, all of your burning questions. We want to dream with you and help you formulate a plan for transitioning to tiny living as well as your timeline, budget, and where you will place your new tiny home.
learn the secret to becoming a minimalist
Do you want to join the Minimalism movement and transition into a tiny house but you're having trouble starting? Join our Magic of Minimalism course today to start your tiny house journey. Sometimes all we need is a little guidance to get us started.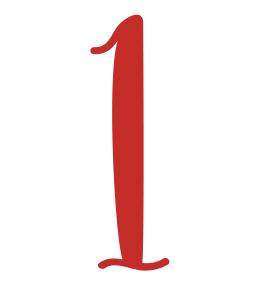 Book your FREE consultation today so we can discuss your vision and answer any questions you may have. 
We believe that tiny homes are like people, each one should be unique. Let's design a tiny home that screams your name!
Now you get to watch your design come to life. Our build time typically takes 6-12 weeks depending on the project.
Now is the time for you to embrace your new adventure. Shrink your house, not your dreams.
What others are saying about us...
Todd works with excellence. His attention to detail and skills as a craftsman are top notch.
Shari has an eye for design and making spaces functional and peaceful. Her well thought out tiny spaces will serve families well for years to come.
Todd is an incredible builder! I've watched him create beautiful masterpieces out of wood.
Want to learn more about Tiny Town TX and how you can live there? Click the button below to view this project or download our Letter of Intent to get on our list today!