Financial Freedom – Start living debt free and own your home outright. Live tiny; live debt free.
Time Freedom – Cut your cleaning and maintenance time down by more than half.
Career Freedom – you no longer have to slave away at a job that you hate because you have high living costs.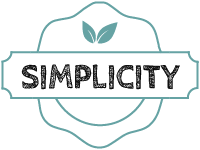 Maintenance – with such a small space, the maintenance work is quick and easy.
Lifestyle – living tiny truly is a lifestyle, and it's a very simple one. There are far less moving parts to worry about and things to take care of.
Minimalism – own less stuff and experience freedom from choice. 
Travel – Lower living costs = more savings. Savings you can use to finally go on all the adventures you've been dreaming of.
Pioneering a Movement – Join the movement that's spreading like wildfire across the nation.
New Experience – Every day is a new adventure and you have the power to chart your new life path.
Ask Shari, a tiny house dweller and expert, all of your burning questions including how to get financing and where to park your new tiny home. In this FREE 30 minute phone call Shari will discuss your timeline, budget, and wish list. 
Want to learn more about Tiny Town Texas and how you can live there? Click below
Ready to live in Tiny Town Texas? Click below to fill out an application