"Downsizing is the art of reducing clutter in your environment to enhance your performance mentally, physically and emotionally."      
We are a family-owned business in the Hill Country of Texas. Todd has been building and remodeling houses for 15 years. Shari has been designing homes and doing online marketing for that long as well. Our oldest daughters have torn apart a house and remodeled it with their Dad during their High School years and now work remotely from college doing accounting and marketing. Today, our youngest son, Andrew, builds alongside his dad carrying on the family legacy. After building our own tiny house to become debt free and travel while we homeschool our last child, we had many requests to share our findings with the world so Hill Country Tiny Houses was birthed!
Our family designed and built our own 384 sq ft of luxury on wheels to replace the forever 2200 sq ft home to become debt free, travel more, and grow our family business together. We are passionate about our work and leaving a legacy.
We launched our company in 2016 with The Vintage Retreat, our flagship model. This tiny house received immediate fame worldwide. Daily Mail, The Sun, New Atlas, and other national and local magazines and companies featured our story and product. Instagram named our house in the "top 10 most popular" tiny homes of 2017.
The episode 'Tiny Texas Oasis' on HGTV's Tiny Paradise featured our family building our tiny house in Mason, TX. Follow our journey and watch the episode here.
Our mission is to help families downsize space without sacrificing luxury for a more meaningful lifestyle.
At Hill Country Tiny Houses, we strive to help you live the life you've always dreamed of. 
Chief traffic director & hope giver
I am a self-proclaimed avacado-holic, cherished wife of Todd Snyder for 23 years. If I can dream it, he can build it! We make a fantastic team! We encourage people to "Shrink your house, not your dreams". Tiny Town is the ideal place we want to live and raise our son. I'm the Chief Traffic Director and Hope Giver. Our vision is to be a part of a community of likeminded people working towards a common goal of creating and sustaining meaningful relationships as part of a holistic lifestyle. We are blessed with three amazing kiddos: Elisabeth, 21, is lives in Austin, Tx, where she's getting a nursing degree and getting married in June. Christianna, 20, is studying business and graphic design, living with family in Michigan. At 13, when Andrew's not in school, he's building tiny houses with his dad.
Todd is our Chief Builder and the man who can build anything. 
Chief dream implementor & builder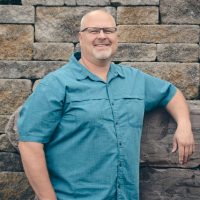 Creative director & marketing advisor
As a graphic designer and social media manager, Christianna recently launched her own company, Sapphire Social Co., designing logos and websites for creative entrepreneurs. An avid book worm and creative, she enjoys painting, writing, and spending time with family. She brings a great deal of value to the table by running our social media accounts (which have grown by leaps and bounds since we brought her on), creating graphics, and designing our website. 
At just 13, Andrew is his dad's biggest helper. 
Chief traffic director & hope giver
Ella was born in Alaska and has since lived in Guatemala, Washington, Grand Bahama Island and good old Texas. Her adventurous life has given her a love for serving the people around her and a passion for bringing light and hope to the darkest parts of the world. Ella's goal in life is to always exude excellence and honor in both a working environment and her day to day life; and to never give up on finding sustainable solutions to any problem presented to her. 
learn the secret to becoming a minimalist
Do you want to join the Minimalism movement and transition into a tiny house but you're having trouble starting? Join our Magic of Minimalism course today to start your tiny house journey. Sometimes all we need is a little guidance to get us started.