"Downsizing is the art of reducing clutter in your environment to enhance your performance mentally, physically and emotionally."      
We are a family-owned business in the Hill Country of Texas. Todd has been building and remodeling houses for 15 years. Shari has been designing homes and doing online marketing for that long as well. Our oldest daughters have torn apart a house and remodeled it with their Dad during their High School years and now work remotely from college doing accounting and marketing. Today, our youngest son, Andrew, builds alongside his dad carrying on the family legacy. After building our own tiny house to become debt free and travel while we homeschool our last child, we had many requests to share our findings with the world so Hill Country Tiny Houses was birthed!
Our family designed and built our own 384 sq ft of luxury on wheels to replace the forever 2200 sq ft home to become debt free, travel more, and grow our family business together. We are passionate about our work and leaving a legacy.
We launched our company in 2016 with The Vintage Retreat, our flagship model. This tiny house received immediate fame worldwide. Daily Mail, The Sun, New Atlas, and other national and local magazines and companies featured our story and product. Instagram named our house in the "top 10 most popular" tiny homes of 2017.
The episode 'Tiny Texas Oasis' on HGTV's Tiny Paradise featured our family building our tiny house in Mason, TX. Follow our journey and watch the episode here.
Our mission is to help families downsize space without sacrificing luxury for a more meaningful lifestyle.
At Hill Country Tiny Houses, we strive to help you live the life you've always dreamed of. 
Our vision is to build tiny home communities where families can thrive for years to come.
One of our Core Values is collaboration of leadership teams who serve the community by focusing on three key things:  Strengths, Unity, and Humility.
We believe this kind of culture gives birth to people who are more productive, more fulfilled, and more loyal to the mission because it is their story and legacy too.
Chief traffic director & hope giver
My husband and I along with our son, Andrew, are Tiny House Dwellers, Designers, and Builders. After downsizing from the "large 4 bedrooms, 2 car garage, and in-ground pool" home, to live in the 384 square feet we built on HGTV, we are now educating the world on this high-quality, low-impact lifestyle. As pioneers of this movement of minimalism and tiny house living, our motto is: "Shrink your house, not your dreams".
Our mission is helping people trade ordinary space for an extraordinary lifestyle of freedom, simplicity, and adventure.
On a personal note, I am an advocate for wellness, people, and community building. 
As a lifestyle coach of 17 years, my focus is on total wellness for body, soul, and spirit. That includes physical, environmental, financial, and personal goals.
Todd is our Chief Builder and the man who can build anything. 
Chief dream implementor & builder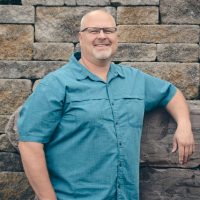 Creative director & marketing advisor
As a graphic designer and social media manager, Christianna recently launched her own company, Sapphire Social Co., designing logos and websites for creative entrepreneurs. An avid book worm and creative, she enjoys painting, writing, and spending time with family. She brings a great deal of value to the table by running our social media accounts (which have grown by leaps and bounds since we brought her on), creating graphics, and designing our website. 
At just 13, Andrew is his dad's biggest helper. 
Chief traffic director & hope giver
learn the secret to becoming a minimalist
Do you want to join the Minimalism movement and transition into a tiny house but you're having trouble starting? Join our Magic of Minimalism course today to start your tiny house journey. Sometimes all we need is a little guidance to get us started.