Stewart Oswald writes:
"Surprised my beautiful bride with a romantic getaway to this adorable Vintage Tiny House in the Hill Country. It has a rustic, country barnhouse theme with sliding barn doors for the bathroom and master bedroom. "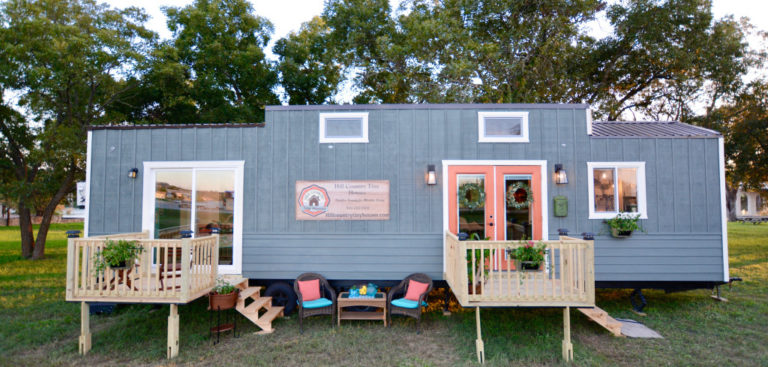 There is also a cute little loft upstairs. They thought of every detail to add vintage charm including distressed wood, stained glass windows and even all of the lights bulbs are those vintage bulbs. 
Needless to say, Christi is in love with the place and now I have to find a way to talk her out of getting one for herself.